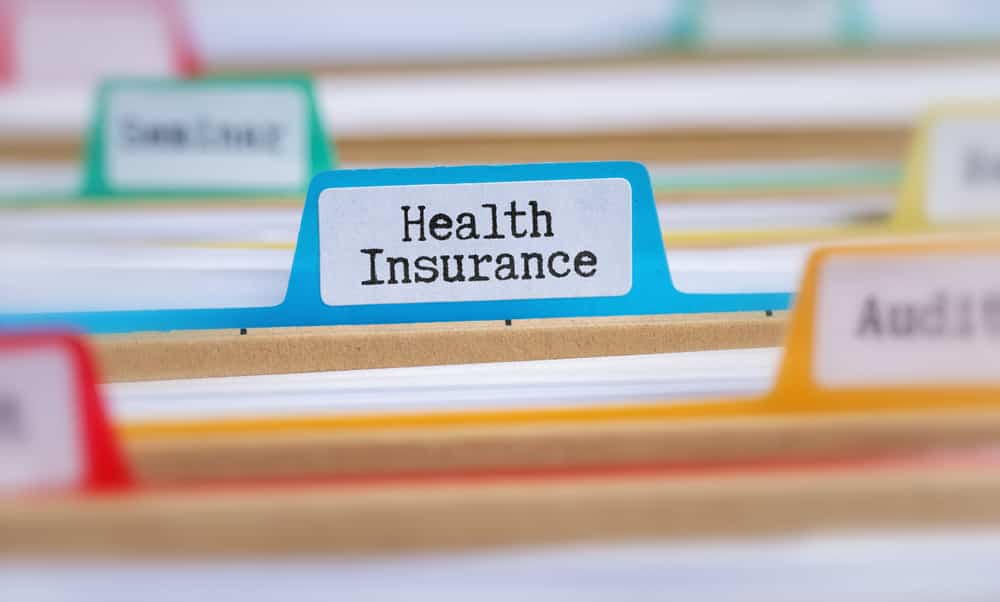 Medical insurance. You know it's essential. But understanding it — that can be something else altogether. This guide will help you understand some of the more confusing terminology associated with medical insurance so you can have a better understanding of your needs, your responsibilities, and your protection, thereby enabling you to make better-informed choices about your healthcare coverage and medical insurance plans. Keep in mind, each insurance plan is unique and details can vary by plan.
What Is In-Network vs. Out of Network Insurance?
One of the most difficult medical insurance concepts for people to fully understand is that of in network vs out of network insurance. The best way to break it down is in the terms of dollars and cents.
In-network providers are ones that your insurance company has negotiated a reduced rate for their customers with. As an example, that means if "in network insurance" providers ordinarily charge $500 for services, but have agreed to provide the same service to the insurance companies policyholders for $350 instead, the plan will pay for up to $350 for the service and the provider cannot bill you for the difference.
For out of network providers, however, this is not the case. The insurance has not negotiated the lower rates with these providers, but is still only willing to pay the negotiated rate of $350 while leaving the provider free to bill you for the remaining $150.
What Is a Medical Authorization?
Medical authorization, sometimes referred to as medical preauthorization, refers to the process by which medical insurers authorize the use of certain treatment plans, medications, medical equipment, etc. as medically necessary. Some treatments are allowed to proceed without preauthorization, while others require authorization before they can move forward unless it is an emergency situation.
Many medical services providers have members of their team dedicated to working with patients to secure the necessary preauthorizations for you to have the procedures, medications, and medical equipment you need.
You should be aware, though, that preauthorization does not necessarily guarantee your medical insurance or specific plan will cover the costs. You will need to consult with your provider to learn more.
What Is a Medical Insurance Deductible?
Medical deductibles are predetermined amounts you must pay out-of-pocket before receiving all the insurance benefits available to you through your medical insurance plan.
A deductible is a number that resets yearly, usually beginning January 1st. That means that if you just reached your deductible in December, you're starting over in January.
Once you reach your deductible for the year, things like coinsurance, where you are responsible for only a percentage of your medical expenses, come into play until you reach your out-of-pocket maximum for the year.
Most plans offer two deductibles. One deductible applies to individuals on the plan and the other applies to your entire family. Only medical services your plan covers can count toward your yearly deductible.
---
questions about your orthopedic medical insurance coverage?
---
How Do Deductibles Work?
Deductibles can be a bit tricky as they only apply to medical services that are covered by your insurance policy and billed to your insurance provider. That means that over-the-counter medications you purchase do not count toward the deductible.
Similarly, it means that if you use orthopedic services for medical reasons and the doctor bills your insurance, but the insurance determines those services are not covered by your specific plan, you are responsible for the full amount owed to the doctor and the amount does not apply toward your deductible for the year.
Once you reach your maximum deductible, the coinsurance requirements of your policy kick in until you meet your maximum out-of-pocket requirements for the year.
What Is a Medical Insurance Copay?
A copayment is a predetermined and established amount you pay your medical provider for receiving specific services. For instance, most insurance providers require varying copays for the following types of medical services:
Prescriptions

Office visits

Specialist visits

Urgent care visits

Emergency room visits

Hospitalizations
Copays are often due at the time of the visit regardless of whether you've met your deductible or not, but this may vary depending on your insurance plan. Another important thing to note is that most medical insurance plans do not count copays toward your deductible. They do, however, count toward your total out-of-pocket limit for the year.
Common copay costs may look something like this:
Office visit copay with your primary care doctor: $25

Prescription medication copay: $30 for name-brand drugs and $15 for generic drugs

With prescriptions, you may even have lower copayments for 90-day supplies of medications than for 30-day supplies

Emergency room visits: $250

Hospitalization: $250-500 per day
Your specific plan may look widely different, these are just examples to keep in mind and budget for when choosing how much to invest in health savings accounts and personal emergency funds.
Copay vs. Coinsurance
The term copay vs coinsurance is somewhat misleading. Many medical insurance policies require copay for specific visits and coinsurance once you've met your deductible for the year. The better you understand the two, the smoother ride you will have when dealing with your insurance provider, medical providers, and personal sanity.
To better prepare for medical issues throughout the year, it's a good idea to be aware of your responsibilities for each so that you're not caught unaware by a copay amount due or a larger than anticipated hospital bill once you've met your deductible but before you've reached your maximum out-of-pocket expenses for the year.
The bottom line is that you need to understand the copay and the coinsurance requirements of medical plans you're considering, if you have the luxury of choice in the matter, so that you can choose the best option to meet your family's financial and medical needs.
What Is an Out-of-Pocket Maximum?
Unlike deductibles, once you've reached your "out-of-pocket maximum" for the year, your insurance will cover 100 percent of your covered medical expenses for the year.
Here's the kicker. Medical services not covered by your insurance plan do not count toward your out-of-pocket maximum. The other thing to note is that only medical expenses originally covered by your plan count toward the maximum out-of-pocket costs.
Fortunately, copays and coinsurance as well as medical costs toward your deductibles count toward the total out-of-pocket maximum.
Like deductibles, you may have two different total amounts of your out-of-pocket maximum. One will be for an individual on your medical insurance plan and the other for the family.
The total out-of-pocket maximum will vary from one plan to the next. However, plans purchased through the Marketplace established by the Affordable Care Act in 2021 cannot exceed $8,550 for individuals and $17,100 for the family.
What Is Coinsurance?
Coinsurance is a term that indicates your financial responsibility for medical expenses once you've met your deductible for the year. The remaining costs are covered by your insurance. People who have 80/20 plans, for instance, are responsible for 20 percent of their costs after reaching their deductibles. That is, until you reach your maximum out-of-pocket limit.
Coinsurance implies that you share the burden of costs with your insurance provider, giving you a vested interest in improving your own health and taking care of yourself. The higher your personal coinsurance share, in most cases, the lower your monthly premium will be.
One thing to note with coinsurance, though, is that it only applies to "covered services." You will be responsible for 100 percent of the costs for services that are excluded from your medical insurance plan or that your plan doesn't specifically cover.
Coastal Orthopedics Insurance Options
Here at Coastal Orthopedics in Corpus Christi, we accept most insurance plans for our orthopedic procedures. Some insurance plans may require a referral from your primary care physician (PCP). We accept Care Credit as well as cash payment. There is no appointment necessary at our walk-in clinic, and new patients are welcome.
Please call us at 361-994-1166 if you have any questions or complete our online form.