Hip Replacement Surgery, Verilast Technology, and Oxinium Implants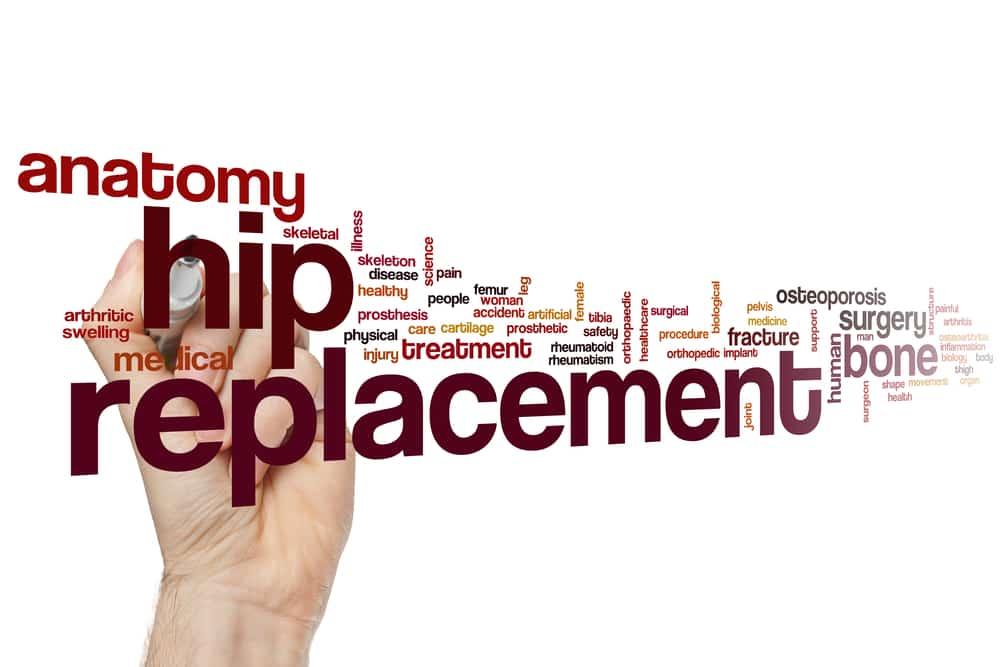 In a normal, healthy hip, you have cartilage (soft tissue) that covers the socket and ball, helping them smoothly glide together. When the cartilage becomes damaged or worn down, your bones begin scraping together and become rough. When this occurs, it's referred to as osteoarthritis, and it can cause pain and restrict motion. An arthritic hip can make walking or even getting into or out of a chair painful. If you receive a hip arthritis diagnosis, you might require hip replacement surgery.
---
Schedule an appointment for a total hip replacement today
Coastal Orthopedics and its team of Orthopedic Surgeons Specialists are available to take care of your hip replacement needs. Click the button below to schedule an appointment for a total hip replacement consultation today!
---
What Is Hip Replacement Surgery?
A hip replacement surgery is a very successful procedure where the surgeon replaces portions or all of your hip joint with implants or prostheses. They remove and replace all or parts of your femur and pelvis that form your hip joint. They perform this procedure mainly to relieve the stiffness and pain hip arthritis causes.
Your hip is a joint with a ball-and-socket. The ball is referred to as your femoral head and is located at the top of your thigh bone (femur). Your socket (acetabulum) is attached to your pelvis. Your ball moves inside your socket and allows your leg to move backward, forward, and sideways and rotate.
This surgery is also occasionally used for treating injuries, like a broken hip, as well as other conditions. Some individuals have total hip replacement surgery, whereas others only require partial replacement surgery (hemiarthroplasty).
Types of Hip Replacement
There are three major hip replacement types, which are partial hip replacement, total hip replacement, and hip resurfacing.
Total hip replacement

(also referred to as total hip arthroplasty) is the most commonly performed hip replacement surgery.

Partial hip replacement

is typically performed on older individuals with a fractured hip

Hip resurfacing

is commonly performed in active, younger patients.
Anterior approach and posterior approach are the two most common hip replacement surgical approaches. They're often referred to as "muscle-sparing hip replacement" or "mini-anterior approach."
---
Want to learn more about Hip Replacement Surgery?
---
How Long Does a Hip Replacement Last?
How long your implant lasts will depend on various factors, including your weight and what types of activities you participate in, and how often. Generally, hip implants are expected to last about 10 to 15 years before "wear" becomes a problem.
Like with your natural hip joint surfaces, friction caused by a hip implant's surfaces rubbing together could cause the surfaces over time to wear down. This wear of the implant is the primary cause of hip replacement failure.
You shouldn't participate in any high impact activities, like jumping or running, unless the surgeon informs you your bone has completely healed and it's fine to perform these activities.
And, if you don't adhere to the limitations your surgeon gives you on activity level, you might encounter breakage, loosening, or early device failure. Early failure could also happen if you don't keep your hip joint guarded against overloading because of failure to control body weight. activity level or accidents like a fall.
How Long Does Hip Replacement Surgery Take?
How long is hip replacement surgery is a question often asked by patients. Usually, it takes about two hours to perform hip replacement surgery. However, the timeframe of your surgery depends on how severe your condition is, and if there are any complications that arise during the surgery. It also depends on whether you're having a partial or full hip replacement done.
Many individuals are worried about how much time they'll spend under anesthesia and how long their recovery will be. But, with enhanced regional anesthetic techniques, you might not require general anesthesia during this procedure.
How Long Does it Take to Recover From Hip Replacement Surgery?
Your rehabilitation will start within 24 hours following your procedure. Most individuals who have undergone hip replacement progress to walking with a walker, can,e or crutches within a couple of days of their procedure. And, you'll increase the frequency and distance of walking as the days progress.
If you have a total hip replacement:
Your recovery will start right after your procedure in a Post-Anesthesia Care Unit (PACU). Your medical team will monitor your vital signs and manage your pain.
You'll be moved to an inpatient recovery room where they'll continue monitoring your progress after the anesthesiologist approves your condition.
You'll likely have a tube for drainage and dressing on your hip, which the doctor will likely remove the day after your procedure.
Your pain management team will evaluate your medicine and ensure your mobility and comfort during your rehabilitation process using a multifaceted approach.
You'll start rehabilitation within 24 hours with a physical therapist. They'll help you get into and out of bed, sit up and practice climbing stairs and walking with a cane, walker, or crutches.
You'll continue physical therapy for another

six to eight weeks

outside the hospital. After this period of time, most individuals are typically able to return to their daily activities; even playing sports.
Content goes here, and this line is replaced. If you still see this, something is amiss...
About Verilast Technology and Oxinium Implants
One company, Smith & Nephew, developed Verilast Hip Replacement Technology because they knew they could do better since active individuals with hip problems today are living longer and having surgery at younger ages.
Verilast Hip Technology combines:
Low-friction, advanced materials made for addressing implant wear on both the implant's surfaces

A Ceramicised metal alloy (Oxinium Oxidized Zirconium) for the ball

A "cross-linked" plastic for the socket
Lab testing shows Verilast Technology helps reduce wear to hip implants by 67% when you compare it with traditional materials (cross-linked plastic and cobalt chrome implants), following 45 million lab wear simulation testing cycles. The testing is nine times longer than hip replacement industry standards.
It's essential you keep in mind not all hip implants are alike. The Verilast Hip Technology directly addresses the two most common concerns linked with hip implants:
Implant fracture

Implant wear
If the doctor determines the Verilast technology made implant is ideal for you, the ball or femoral head of your implant will be constructed from Oxinium Oxidized Zirconium. Smith & Nephew spent over a decade developing this patented ceramicised metal alloy.
Oxinium implants, during manufacture, undergo a process where the zirconium surface is transformed into a hard, ceramicised metal, but still retains the same durability and strength of the underlying metal. This keeps it from fracturing like a genuine ceramic, its ceramicised surface is twice as hard and twice as resistant to scratching, which could lead to a cobalt chrome implant starting wearing out before its time.
Risks of Hip Replacement Surgery
Whether you should or shouldn't undergo a hip replacement procedure is an extremely important decision. And, regardless of how statistically successful and safe this procedure has been shown to be, all surgeries have risks. Before you make any surgical decision, you should have a conversation with your primary care doctor, your family, and the orthopedic surgeon who will ensure hip replacement surgery with Verilast Technology is an appropriate course of treatment for you for your personal situation.
A hip replacement procedure is intended to improve hip function and relieve hip pain. But, implants might not give you the same functioning and feeling as your natural hip. There could be some risks too with a hip replacement procedure like:
Wear

Loosening

Dislocation

Fracture

Infection
These could result in you requiring more surgery.
Contact Coastal Orthopedics to Schedule Your Appointment
If you're experiencing hip arthritis or hip pain and want to see if hip replacement surgery will help you, contact Coastal Orthopedics today.
Located on the gorgeous Texas Gulf Coast, the team at Coastal Orthopedics knows the importance of being able to enjoy an active lifestyle. Injuries can occur and we don't want to let them stand in your way of quality, active living. We're dedicated to helping you get back quickly to your active lifestyle. Request your appointment today.