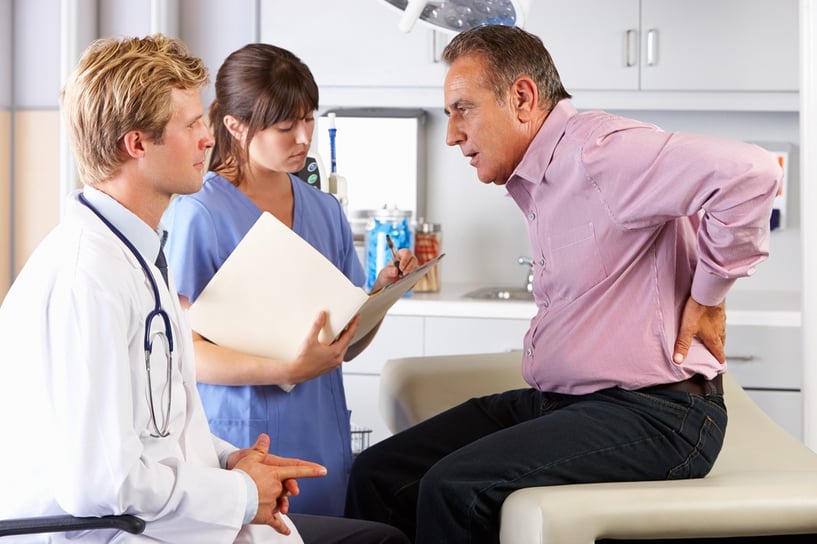 If you're a man over the age of 40, you may start to notice aches, pains, and injuries you didn't experience when you were younger. Is surgery on your horizon?
Before listing the most common surgical procedures — what is the definition of orthopedic surgery (also spelled "orthopaedic surgery")?
Orthopedics is a specialty that focuses on preventing, diagnosing, and treating diseases and injuries of the musculoskeletal system: bones, joints, ligaments, tendons, muscles, and nerves.
Orthopedic surgery (or an orthopedic operation) is any surgical procedure that repairs an injury or corrects a deformity.
why orthopedic surgery?
Surgery is usually performed as a "last resort" when symptoms from a musculoskeletal problem cannot be remedied with physical therapy/exercises, medication, or corrective external mechanical devices.
What kind of orthopedic problems are most common in men over 40?
Osteoarthritis (OA)
In both men and women 40 and older, osteoarthritis is perhaps the biggest reason people seek ortho surgeries.
According to the Centers for Disease Control, in the U.S., almost 14% of adults over the age of 25 are affected by osteoarthritis. The rate goes up to nearly 34% by the age of 65. Pain, inflammation, and difficulty doing everyday tasks may send men to orthopedic specialists in search of relief.
Men over 40 in particular are likely to ask about surgical treatment of arthritis for: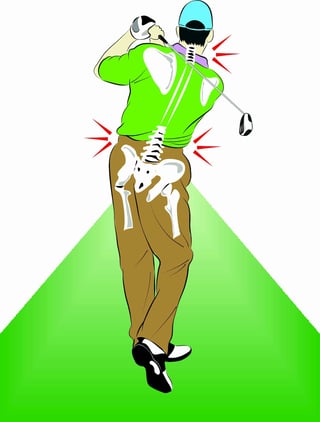 Knees


Hips


Hands, fingers, and wrists


Shoulders


Elbow, ankle, and foot arthritis are also common.
Accidents and injuries
Acute injuries from sports or falls also bring men over 40 to orthopedists (often for the first time in their lives).
An estimated 60% of visits to orthopedic surgeons are because of injuries.
Common injuries in men over 40 include:

list of orthopedic surgeries common in men over 40
Given what you've just learned, what are the most common orthopedic surgeries in men over 40? Below is a list of some of the procedures orthopedic surgeons frequently see in middle-aged men.
Fracture reduction. This surgical repair of a fractured bone is one of the most commonly performed ortho surgeries — and one of the most commonly performed surgeries in America overall. As we age, our bones lose mass from age-related osteoporosis, making breaks and cracks (from accidents, falls, or repetitive force impacts) more common.


Total knee replacement (arthroplasty). Total knee replacement is a widely performed orthopedic knee surgery, and among the most frequent surgical procedures in the U.S. This surgery can be a good option for some men with serious arthritis and tissue degeneration from aging and years of physical activity.


Total hip replacement. Hip pain or disability from OA may indicate the need for an orthopedic hip surgery. Minimally invasive hip replacement surgery makes this procedure a safer option than it was in the past.


Hip resurfacing (arthroplasty)

is a procedure for patients with serious

hip damage and pain

who are not ready for, or do not yet need, an entire hip replacement. This procedure is most often performed on those under the age of 60. An orthopedist can replace only the damaged surfaces of the bone (ball or socket, or both) with a metal, plastic, or ceramic surface.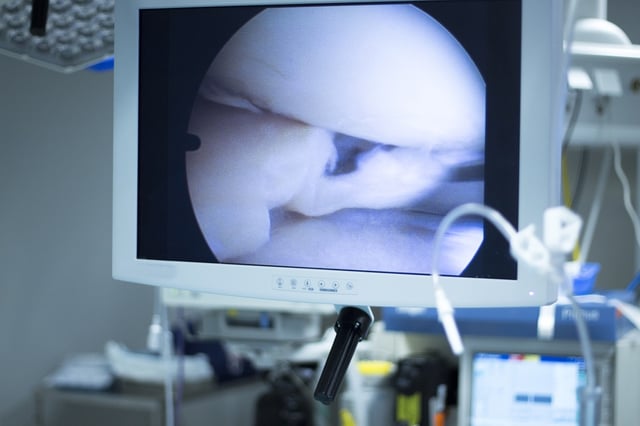 Osteotomy

—

hip or knee. L

ike hip resurfacing, this orthopedic procedure corrects specific defects in the joint without replacing the entire joint. In this procedure, an orthopedist will remove or add a piece of bone to the damaged joint to help shift body weight to an area where there is more healthy cartilage. Osteotomy is most often used to treat arthritis.

It may be helpful for active men under 60 who wish to delay more serious surgery like joint replacement.


Joint fusion (arthrodesis)

— spine, hands, feet, knees, or hips.

Joint fusion

is used to treat arthritis

. Two or more bones are fused together, sometimes in combination with grafts and implants.

Fusion may help to reduce your pain, but you will lose a certain degree of mobility in the joint. Your doctor may pair your joint fusion with

bone growth stimulation therapy to help speed your recovery. This therapy can be particularly helpful after back surgery.


Cervical or lumbar surgery. Many men develop back problems in their 40s, due to a combination of risk factors including a sedentary lifestyle, obesity, arthritis, and loss of bone density. Slipped discs, disc degeneration, and spinal stenosis can sometimes call for decompression or stabilization surgeries to help alleviate pain and restore function.


Arthroscopic surgery. Knee, shoulder, and ankle arthroscopy are common after age 40. Cartilage and tendon tend to wear away as we age, causing pain, restricted motion, catching, clicking, swelling, or other symptoms in the joints.


Other surgeries that may be more common as you age can include trigger finger release and Achilles tendon repair.
Why choose orthopedic surgery if you're over 40?
If you've tried other therapies and they haven't helped your inflammation, pain, or range of motion problems, you may find a surgical procedure is the best option for you.
Fortunately, many orthopedic procedures are now minimally invasive — which can mean less risk and a faster rehabilitation, so you can make a quicker return to work, exercise, or other activities.
If you live in south Texas, call Coastal Orthopedics. Located in Corpus Christi, our orthopedic specialists can examine you, assess your condition, and discuss whether surgery is the right choice for you. Telephone: 361.994.1166.