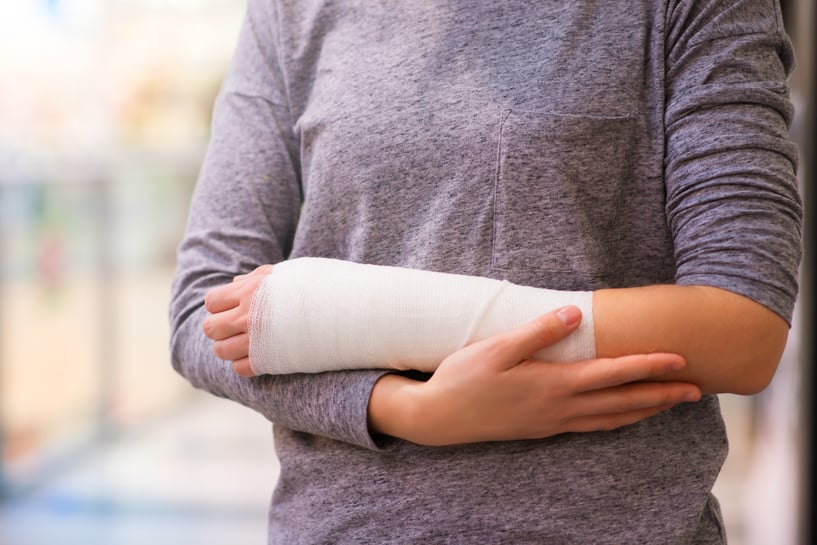 Bone growth stimulation, or BGS, is a form of therapy often used to promote healing after a spinal fusion surgery or fracture. BGS may promote faster natural healing in fractures that may be slow to heal on their own. Here is what you need to know If your orthopedic specialist recommends bone growth (osteogenesis) stimulation.
What Is a Bone Growth Stimulator?
A bone growth stimulator is a technology recommended by many orthopedists as a way to help promote faster bone healing. Stimulators provide pain-free electrical or ultrasound stimulation that promotes bone growth.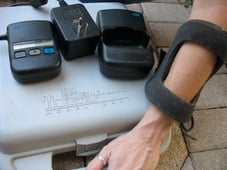 Internal bone growth stimulators are surgically implanted. External bone growth stimulators are portable devices that can be worn on the outside of the body (even over a brace or cast) using straps to secure them in place.
Bone growth stimulation is often prescribed by orthopedic doctors following a spinal fusion surgery (cervical or lumbar). External stimulators can also be placed over the site of a bone fracture, just about anywhere on the body.
How BGS therapy works
Bone growth stimulators work by emitting either a low-level pulsed electromagnetic field or pulsed ultrasonic energy. The theory is that these energy fields stimulate the bone growth process by helping the body to repair tissue and increase cell formation and maturity, leading to increased bone density.
BGS therapy is considered safe, and many at-home bone growth stimulators have been approved for use by the FDA. Some insurance companies consider BGS devices medically necessary in certain instances and will often cover their use.
Patients use the bone growth stimulator device daily at home with a prescription provided by a doctor. Bone stimulation is typically used for a set number of hours each day, based on an orthopedic doctor's specific recommendations.
Kinds of External Bone Growth Stimulators
There are two primary types of external BGS device:
Electrical stimulators (direct current, inductive coupling, or capacitive coupling). These

typically use a coil or electrodes placed on the skin or over a modified cast or brace. When activated, a low-level electrical field emits from the device. These weak electrical currents have been shown to stimulate bone formation and calcification.



Ultrasonic osteogenesis stimulators (ultrasound accelerated fracture healing devices). Ultrasound is transmitted from a device and with a coupling gel applied to the skin over the site of the fracture. Ultrasound produces a wave, which sends a signal that applies a pressure to the bone. Bone growth stimulation is thought to result from this pressure, which is similar to mechanical pressure put on the bone.

when is BONE GROWTH STIMULATOR needed? (INDICATIONS)
The effect of smoking on bone healing
Smoking and other tobacco use has a negative effect on bone healing because of impaired blood flow. Impaired blood flow can result in delayed union, nonunion and wound complications. Orthopedic doctors will often prescribe a bone stimulator at the start of fracture care if the patient has a history of smoking in order to help combat this. Doctors will often treat overall care of the patient and recommend the patient quit smoking.
Spinal fusion or cervical fusion surgery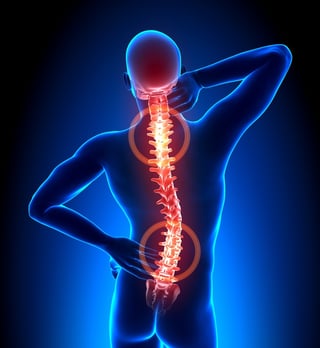 One of the more common applications of BGS therapy is following spinal fusion surgery or cervical fusion surgery.
Spinal fusion and cervical fusion are procedures in which two or more damaged vertebrae are fused together to create one solid bone. The procedure, often performed on people with arthritic vertebrae, is intended to alleviate back or neck pain caused by movement of spine in that particular area. Decompression of nerve tissue, correction of deformity or instability may be combined with spinal fusion surgery.
Conditions that may be treated with fusion surgery include:
degenerative disk disease
herniated disc
spondylolisthesis
spinal stenosis
scoliosis
fractures (for example, from accidents or sports injuries)
infections
tumors

During the surgery, doctors will often use bone graft from the patient's own bone or donor bone to stimulate the growth of new bone around the repair site. This new growth completes the bone fusion process.
Slow-healing fractures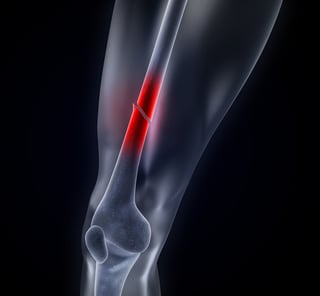 Some bones, fracture patterns and open wounds don't heal well because of impaired blood flow, instability, or infection.
However, smokers, and people with osteoporosis or diabetes have a higher than average risk of poor bone healing.
If your orthopedist checks on your fracture and reports that you have a nonunion, this means that your fracture is not repairing itself. An estimated 5-10% of all fractures result in nonunions like this.
Often with nonunions, orthopedists will recommend using a bone growth stimulator to help promote new bone growth so you can get back to your normal activities as fast as possible.
bone growth stimulation specialists
If you are considering BGS therapy, Coastal Orthopedics can help you explore your treatment options. BGS coverage is subject to your insurance approval. Call us at our Corpus Christi location and make an appointment today!
Article written by: Rob Williams, MD