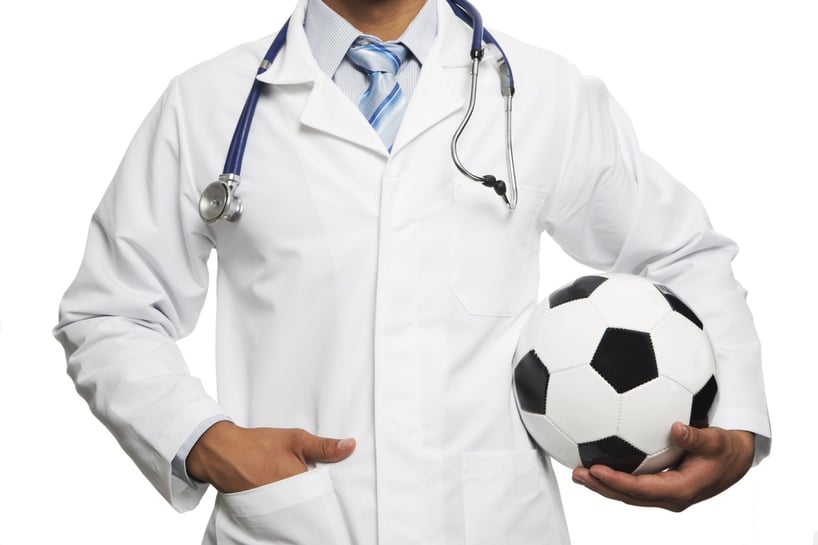 A high school sports physical or athletic physical — sometimes called a pre-participation exam (PPE) — assesses whether teenage athletes are in good enough health to practice and compete in sports. Most states in the U.S., including Texas, require some kind of annual sports physical. Here's what athletes and parents need to know.
REASONS TO GET A SPORTS PHYSICAL EACH YEAR
The major purpose of a high school pre-participation exam is to rule out the risk of serious injury or harm that might have been avoided through careful screening.
Sports physicals are yearly because schools and coaches need to know, on an ongoing basis, that athletes are healthy and fit to participate in a safe manner.
Also, an annual exam before the start of your sports season can rule out injury or underlying health conditions that may have developed since your last annual exam.
What a physician will look for in an exam:
Are you in good health?


How are your existing injuries healing? Will you be able to play when the season begins?


What is your general fitness level and conditioning? Are you ready to compete right now, or is additional preparation and training advised?


Are your size and growth appropriate for your age?


If you have a known health condition or disorder, will you be able to safely participate (possibly with activity modifications)?


Do you have any previously undetected conditions or congenital anomalies that may put you at risk for injury (for example, a heart condition or a musculoskeletal abnormality)?

Heart health, especially among young males, is a particular focus of sports physicals. Although sudden death from a cardiac event is rare, male athletes are in a much higher risk category than females and should be carefully screened.

Doctors will also give special attention to conditions like asthma, seizure disorders like epilepsy, sickle cell anemia, and post-concussive syndromes. (If you have had a concussion in the past, be sure to mention this to your doctor at your exam.)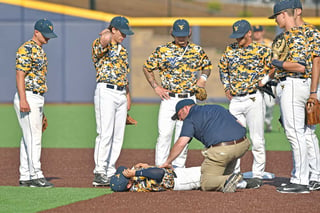 Getting cleared to play
If you pass your exam, you'll be given medical clearance to participate. Getting cleared means that you can safely train and compete.
Coaches depend on the results of these clearance exams to help them plan their rosters and find substitutes.

Injured athletes may require rehabilitation before they can be cleared.
A doctor can create a rehab plan so you can make a safe return to your sport. Your doctor can also prescribe you exercises or sports medicine programs that will help re-build your strength and improve your performance.
If you need particular treatment or even surgery, a referral to a specialist like a cardiologist or orthopedist may be in order.


SPORTS THAT MAY REQUIRE A PRE-PARTICIPATION EXAM (PPE)
Most states in the U.S. now require some form of annual sports physical.
If you play any team sport, you will likely be required by your high school to take an exam and get medically cleared to participate.
Even if your high school doesn't require a check-up for you to play on a team, it's a good idea to plan your annual physical so it occurs about six to eight weeks before the start of your athletic season.
High school sports injuries are common. It's in your best interest to diagnose any underlying health conditions that may make you prone to harm.

Though all athletes need regular check-ups, some of the high school sports where injuries are common are:
baseball and softball
basketball
cheerleading
football
gymastics
hockey
soccer
swimming
track and field and cross country
volleyball
wrestling


WHERE and when TO GET A PHYSICAL FOR SPORTS
Check with your school and coach to see if your state has special requirements. In many cases, however, you can obtain a sports physical from:
your pediatrician or primary care physician
a walk-in clinic
a local "minute clinic" at a CVS or other drugstore (Note: these screenings should not take the place of a full annual exam at your doctor's office.)

Some very large high schools may even organize group screenings of athletes, where different specialists (including orthopedists) may be present.

Sports physicals ideally should be conducted about six to eight weeks before the start of your sports season.
REQUIREMENTS OF A SPORTS PHYSICAL
State requirements vary. Most high school athletic physicals consist of an exam and interview to screen for disease and injury.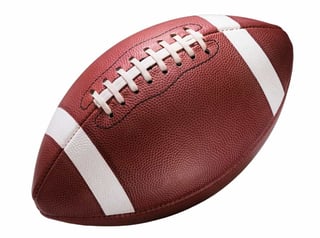 You may need to provide your doctor paperwork from your school: a sports physical form, a pre-participation physical evaluation form (or "ppe form"), or an athletic release form.

(For football, this is often called a "football physical form.") Some physicians may already have this form available at their offices.

For you to get medical clearance to play, the form must be signed by a doctor and given to your school or coach.
the sports physical exam
During your exam, your doctor will take a full medical history, asking about your general health, allergies, medications, and any past injuries (like fractures, joint pain or problems, or concussions) you've sustained.
Your doctor may also ask you questions to screen for particular symptoms or behaviors; for example:
When exercising, do you experience chest pain or discomfort or shortness of breath?


Have you ever fainted?


Do you experience episodes of fatigue, even when you're not exercising?


Do you have any history of heart murmur or high or low blood pressure?


Do you have a family history of heart disease, cardiomyopathy, or arrhythmia? Have any of your close relatives died or been disabled by heart problems before age 50?


Do you have any known family history of other inherited conditions?


Have you used any nutritional supplements or anabolic steroids?


Do you use recreational drugs or alcohol?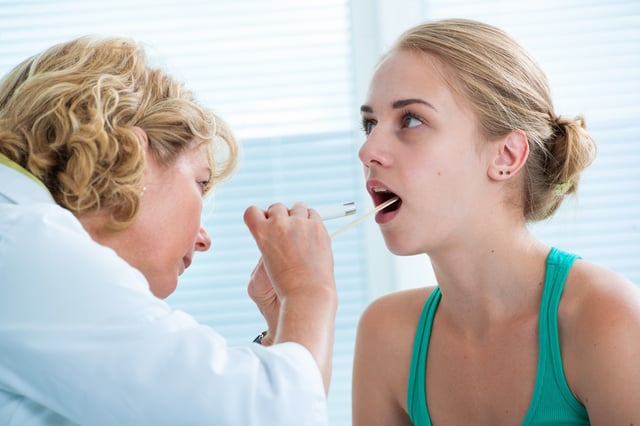 During the physical part of the exam, the doctor may check your:
blood pressure and pulse


blood hemoglobin, cholesterol, and urine


heart and lungs


vision


neurological responses (reflexes)


abdomen (to check for an enlarged spleen or hernias)


skin (to check for infections or contagious conditions like scabies)


bone growth and musculoskeletal system — a quick orthopedic exam that looks at your flexibility, alignment of the spine, posture will tell your physician if you have any obvious injuries


genitals (for males, to check for hernias or testicular masses)
In some cases, special tests may be ordered, such as X-rays, blood tests, or electrocardiograms or stress tests.
Getting cleared to play
At the end of your exam, your doctor will provide you a medical clearance and will note whether it's safe for you to play the sport without restrictions, or whether any special adjustments or modifications need to be made in order for you to participate safely. (For example, do you need special safety equipment, should you carry an Epi-pen or inhaler, etc.?)
Male vs. female sports physicals
Male athletes' sports physicals will tend to focus more on screening for heart conditions than females', as young men are at much higher risk of sudden death from cardiac events.
Female athletes' sports physicals may screen for conditions found more often in young women, such as eating disorders and body image concerns, stress fractures, osteoporosis, ACL injuries, and certain knee and foot disorders.
THE ROLE OF ORTHOPEDISTS IN SPORTS PHYSICALS AND EVALUATIONS
If a student athlete has a history of injury or an underlying medical condition, a team approach to medical care is often needed to ensure the athlete is safety and healthy.
Orthopedists are frequently a critical part of this team approach, especially when athletes have experienced musculoskeletal injuries or have musculoskeletal defects or conditions.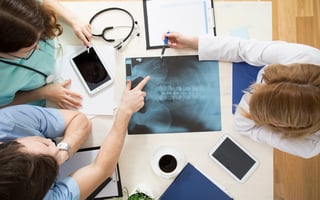 Orthopedists can help student athletes by:
screening for or diagnosing injuries to the neck, spine, hands, feet, limbs, joints, and soft tissue (ligaments, muscles, tendons)


screening for or diagnosing abnormalities or conditions that may require treatment or medication


treating injuries with corticosteroid injections, sports medicine, or experimental techniques like bone growth stimulation or PRP


performing surgeries like arthroscopy, meniscus repair, ACL repair, and rotator cuff repair


designing rehabilitation plans and referring athletes to physical therapists


prescribing medication for pain and inflammation


helping parents, school administrators, coaching staff, and primary care physicians to make decisions affecting the athlete's ability to play
If you need a consultation to assess a sports injury or to talk about any orthopedic conditions that may be affecting your sports performance, give Coastal Orthopedics located in Corpus Christi, TX a call. Our orthopedic specialists can assess your situation and discuss your options. Telephone: 361.994.1166.
Article written by: Rob Williams, MD